Fuí criado romando por toda Europa, y me muero porque tanto me la he echo de menos!

I have lived in exile in CA since 1974. Since I lack the ability to freely go back and forth, tell me the latest in flamenco in Spain, and I will tell you what I know about Flamenco, Argentine Tango, and e romanichal in Santa Cruz, California. Also see




OK, so the real purpose of the page is to soften the competition into perhaps cooperation and to give aficionados a list of where to go. Maybe make some

more of the events posted

. It will be what you make of it. submit or email

LaRomita@sasquatch.com

to get posted here & email me pictures as attachments! All commentary or computer suggestions are welcome. Tell me if you do not want your

email

posted!

Mr. Mockus took this Picture of me during the opera Carmen
and Ron Skelton took this great picture of Isaac & me below.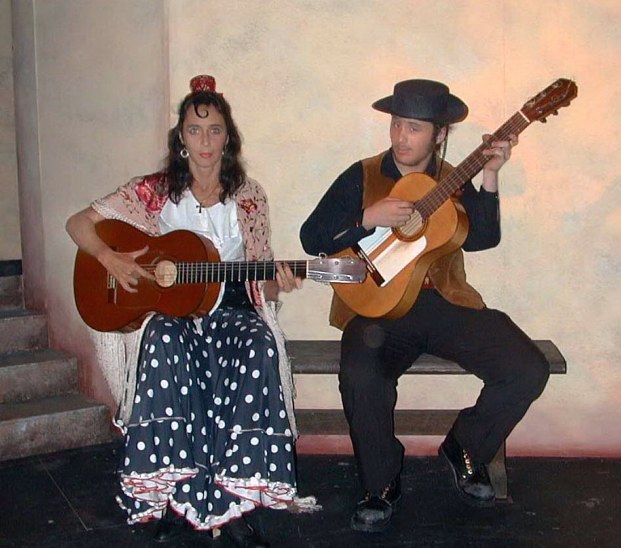 There are lots of new links, especially in the eMail section
All serious suggestions will be taken seriously.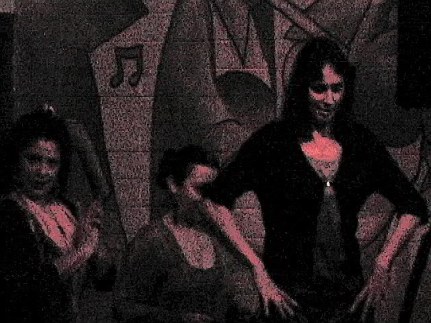 "Siempre en la Sombra"
Christina
This is a Do-it-yourself Art.